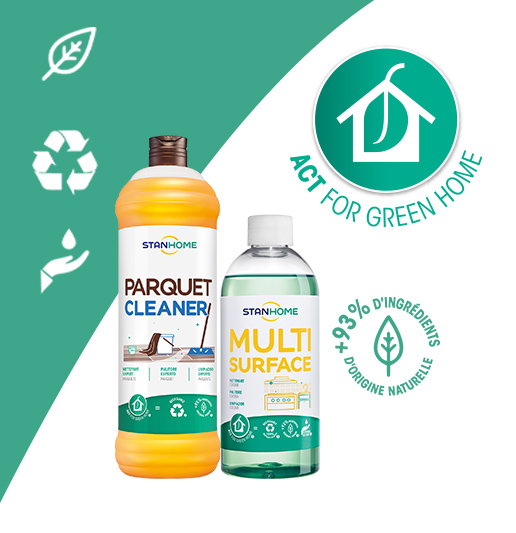 Faithful to its roots and dedicated to evolve with the times, Stanhome places respect for the environment AND the health of families at the heart of its model, without ever sacrificing what has always been its strength: the concentration and quality of its products, rooted in its DNA and passed down from generation to generation for 90 years.
4 strong commitments:
 New formulas that are even more respectful of the environment and health, still as effective and concentrated
New packs to reduce our waste and pollution
More responsible production
A brand committed to your side more than ever
Because it is not always easy to adopt the right gestures, Stanhome accompanies you on a daily basis. TOGETHER, let's act for a greener home and a cleaner planet.