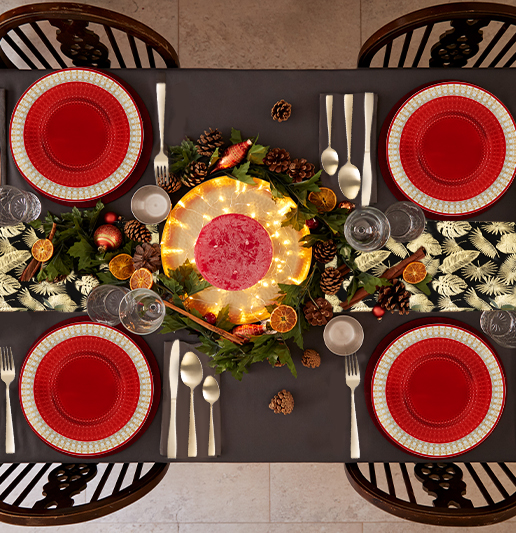 To harmonize a table, whether for a chic dinner, a festive meal or dinner with friends, goes through little details that make all the difference. Beyond decoration, the placement of glasses and cutlery is very important. Here is our step by step to create your most beautiful table!
Choose a tablecloth and napkins in harmony with your dinnerware – do not hesitate to be creative and use a golden table runner on a white tablecloth for example

Start by placing the main course plate and then the one for your starter

Place the cutlery with the tip facing the table, the knife and spoons on the right and the forks on the left

The napkin can be arranged on the plate or in a glass and you can also have fun with different folds

Position the glasses from the largest to the smallest, in the following order from the left: water, red wine, white wine

For decoration and ornaments, think about using what you have at home: small glass jars beautifully decorated or used as candle holders, dried leaves confetti or even decorated bottle caps!