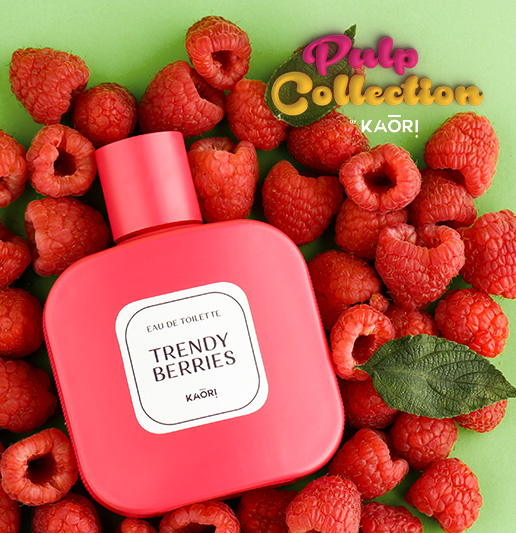 #WHATTHEPULP
Dive into a world of exquisite fragrances and let yourself be enchanted by the magic of fruits with the Pulp Collection.
Our fragrances reveal the radiance of sun-kissed citrus, the sweetness of juicy berries, and the sensuality of tropical spices and fruits. Whether it's a sparkling scent for the day or an exotic touch for a special evening, the Pulp Collection offers you a variety of fragrances that suit every occasion.
TRENDY BERRIES Deliciously joyful sweet berries that leave a sparkling trail!
CRAZY COCO Looking for a gourmand and sun-kissed fragrance that unveils the addictive scent of coconut? Discover Crazy Coco without delay.
MANGO BLISS A delicate scent that envelops you in the sweetness of sun-soaked mango. You'll love wearing our new Mango Bliss Eau de Toilette.
BRIGHT VANILLA Vanilla reveals itself more sun-kissed than ever in our Eau de Toilette. Close your eyes, breathe, and let yourself be carried away.
TANGERINE BLOSSOM Citrus freshness in full bloom, sparkling in the sun and leaving a delicate trail, a promise of joy.
You dreamt of it? We've got it!"