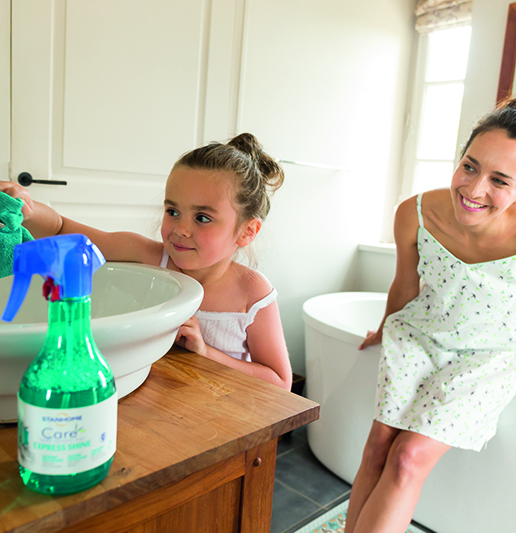 Supporting you on a daily basis has always been at the heart of Stanhome's values. For us, it's about taking into account your lifestyle changes which are more than ever focused on your personal wellness as well as that of your family. Because you and your family are in daily contact with cleaning products, Stanhome rose to the challenge.
With Care products, we want everything and above all the best for you!
3 years of research for a new generation of cleaning products have led to the creation of CARE.
– Products for daily cleaning with maximum efficiency.
– Formulas that are even more respectful because of their high skin tolerance. These formulas were developed in collaboration with a toxicologist to assist us in the choice of raw materials and fragrances. For the first time, high tolerance dermo-cosmetic tests carried out on sensitive and atopic skin have been applied to daily cleaning products
– We have replaced as many petrochemicals as possible with ingredients of natural origin.