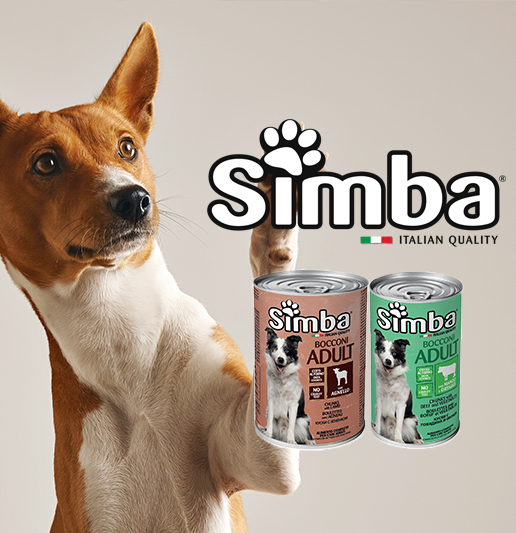 Simba:  Made in Italy quality guarantee for your pet's daily nutrition.
Simba, distributed exclusively by Aldrex, is an Italian brand of food products for dogs and cats. Steamed or baked, the products contain no sugar, food colouring or preservatives. 
With a minimum of 14% meat in the cat products and 8% meat in the dog products, Simba offers tasty meals that are perfect for daily dietary needs. 
Simba mousses are steamed to preserve the flavour of the food as well as the essential nutrients. The texture is creamy and very pleasant.
The dumplings are baked in the oven to obtain a more consistent texture. Mixed with vegetables or other meats, they are high in flavour and nutrients. 
We wish your pets a wonderful appetite and good health.