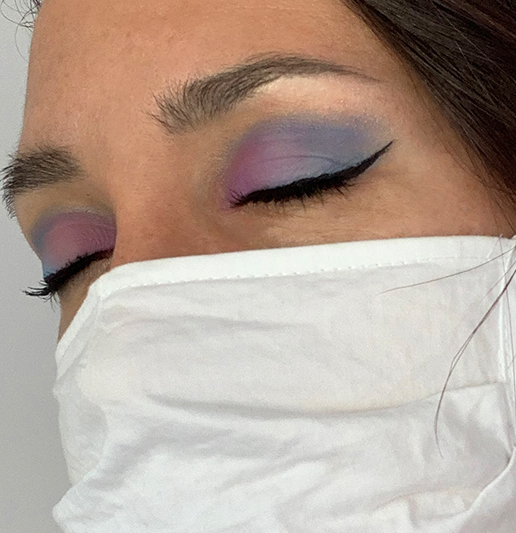 Here are our beauty tips for a radiant look while wearing a mask
1. Start by moisturizing your skin
Do not forget to moisturize and protect your skin in the morning and in the evening with a cream that is adapted to your skin type. This ritual becomes even more important to avoid redness and irritation that could be caused by the friction with your mask.
2. Enhance your complexion
After hydrating your skin, harmonize your complexion with a powder and define your cheekbones with a blush. The use of a loose or compact powder will also matify your skin and mask certain imperfections.
3. Highlight your eyes
To correct imperfections and hide signs of fatigue, choose a concealer with a shade that is always lighter than the complexion of your skin. Then, highlight the almond shape of your eye using a brush or felt-tip eyeliner. During this step you can choose a cat's eye or a light marking depending on what you prefer. You can also use an eyeshadow or a pencil that you will blend for a softer look.
Color lifts the mood! Opt for luminous eyeshadows, with iridescent hues to bring freshness and give radiance to your make-up. You can also go on very colourful tones to match your mask!
Don't forget the mascara to open your eyes and lengthen your lashes and to redraw your eyebrows for a more defined look.