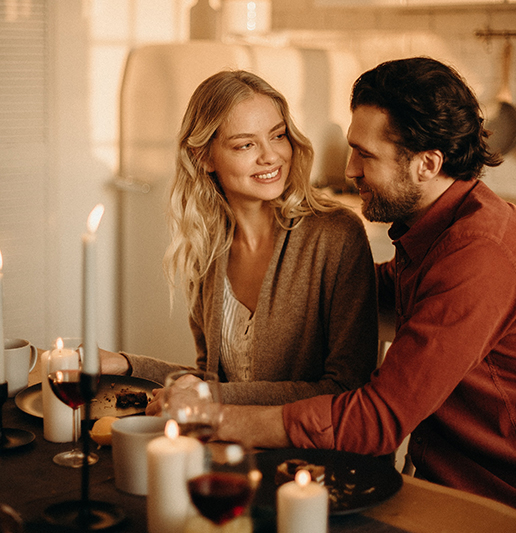 This year, please your taste buds and your sweetheart with this dinner dreamed up by our team – because there is nothing better than food lovingly prepared at home!
Appetiser – Cheese, olive and tomato skewer served on our tapas set
Main course – A great classic that everyone loves! A piece of meat of your choice and fries, for vegetarians opt for a veggie burger
Dessert – Chocolate is always a winner on Valentine's Day ! Opt for homemade chocolate ice cream served in cones!