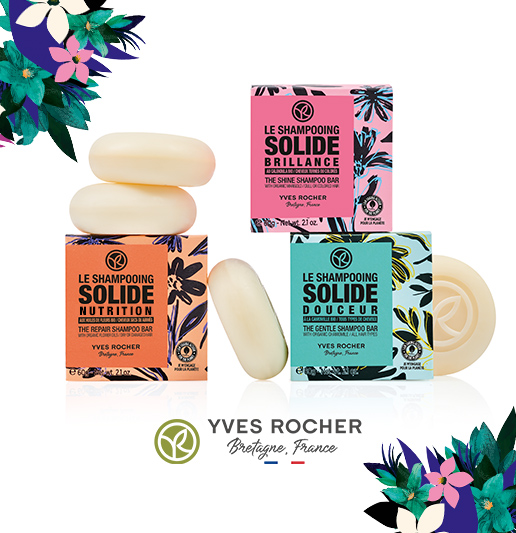 Our solid shampoos wash, foam, smell delicious and are 100% natural. Why? Because they're enriched with 100% organic floral oils grown in Brittany. Available in 3 versions: nourishing, gentle and shine, they're sulfate-free and leave your hair feeling super soft to the touch.
And that's not all, a 60 g solid shampoo is the equivalent of two 300 ml liquid shampoos; therefore, it's more respectful to the environment!
How does it work? It's simple: wet your hair, rub between with your hands or directly onto your hair. All that's left to do is to massage its generous lather onto your scalp and rinse. Your hair will be shiny and so soft.
You'll love this new beauty trend.