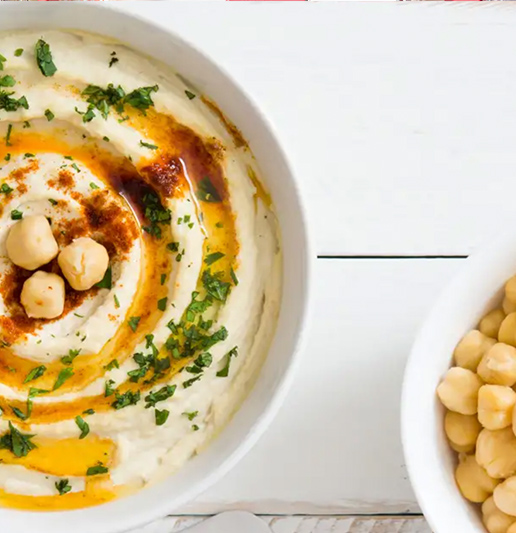 Hummus is ideal as an appetizer, as a side dish to a meal or a picnic. This vegetarian recipe is super easy to prepare. Check out our recipe made with OhMega Sesame Tahini and Maldon salt. 
Ingredients:
Canned chickpeas 300 g
OhMega Sesame Tahini 3 tbsp
Olive oil 3 tbsp
Lemon juice ½ 
Salt 1 tsp Maldon salt
Crushed Garlic 2 tsp
Method:
Put the drained chickpeas in a blender or your pull chopper. 
Blend lightly, adding water from your can gradually.
Add the Sesame Tahini, lemon juice, garlic, salt, and continue blending, adding the olive oil a little at a time until you have a smooth, creamy texture.
To finish it off, add a drizzle of olive oil and a pinch of Maldon salt when your hummus is ready to be served.