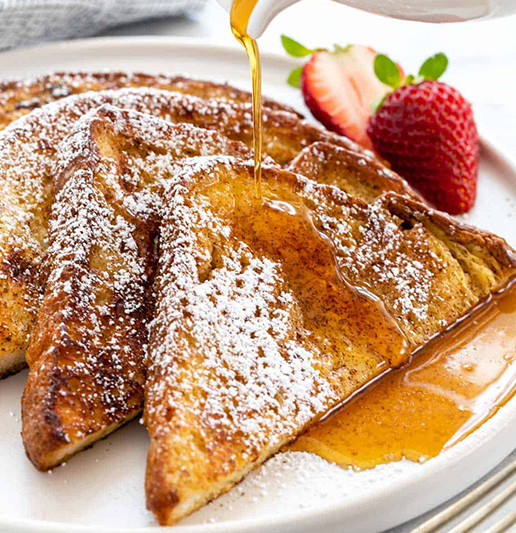 Elevate your mood with a gourmet treat! Follow this easy recipe to make French toast à la Concepts! 
There's nothing like a tasty breakfast to start your day off right. And because we are looking for simple and quick recipes at the moment, the recipe for French toast from Concepts is perfectly timely. Cherry on the cake ? You will enjoy your bread until its very last crumb.
Ingredients:
A cup of milk
2 eggs
stale bread
3 tablespoons of sugar
a little butter
Method:
Mix the whole eggs with the milk and add the powdered sugar.
Quickly place each side of the dry bread slices in the mixture to soak.
Put the butter in the pan to melt and brown the bread.
Enjoy covered with what you like; icing sugar, salted butter, chocolate … it's up to you