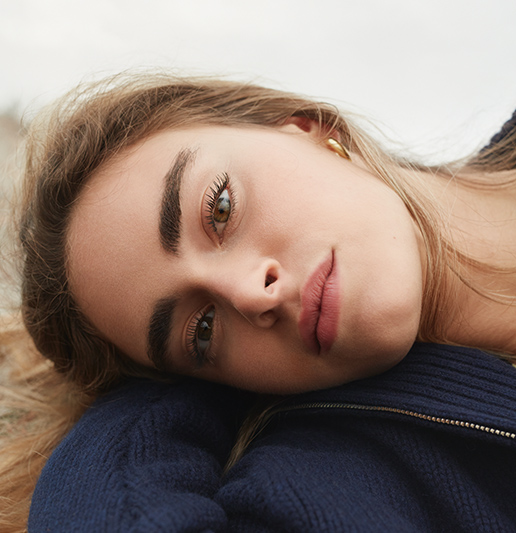 What beauty routine for flawless skin? The secret to having perfect skin is an adapted beauty routine adapted to your skin for a morning and evening ritual.
Why is it important to have a beauty routine? Taking care of your skin, cleaning it, nourishing it in the morning and in the evening… are all gestures that help to preserve your youthfulness. Your routine should be summed up in three steps: cleanse / tone / moisturize.
1. Cleanse your skin well to prepare it. Cleansing milk, gel or micellar lotion, there is something for everyone for a deep cleanse. This step is essential on a daily basis.
2. Then tone up by applying a suitable tonic lotion that will wake up your dermis. The goal is to perfect the cleaning, while preparing your skin to receive your care in an optimal way. In addition, this lotion will give you a real boost of freshness and radiance with its illuminating effect.
3. Moisturize it with a care adapted to your skin: combination, oily, mature or with imperfections. On a daily basis, your skin is subjected to aggressions, it loses its protective sebum film. It is therefore urgent to relieve it and help it recover its natural protective barrier. It will then regain its softness, suppleness and luminous radiance.
Don't forget scrubs and masks
Masks, scrubs, one-off products, your beauty routine should become a real moment of relaxation just for you. This weekly beauty ritual consists of a scrub followed by a mask. This will help you heal your skin for a beutiful complexion and a complete facial care routine. While the scrub eliminates dead skin and refines the grain, the mask has a moisturizing and repairing effect.
The three key points to remember for a good beauty routine:
Determine your skin type to choose your facial care routine.
Perform a daily routine, morning and evening.
Complete your daily care with a weekly routine.
Our delegates and beauty advisors are there to help you find the most suitable routine for your skin type. And don't forget – a free skin type diagnosis awaits you in all of our stores.