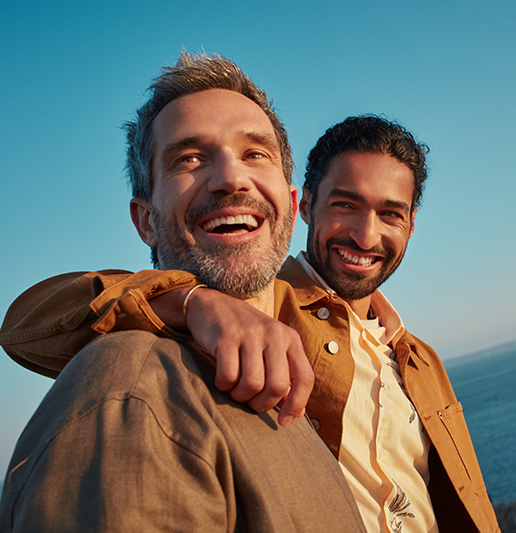 We grant you, Yves Rocher products are mainly for women! However, our men can be spoilt with the men's fragrance range. Here are our favorites for Father's Day.
Refined fragrances with character for dad
Daddy Gentleman: Choose the Eau de Toilette Comme une Evidence Homme, created by perfumer Antoine Maisondieu, with the Essence of Bergamot, Black Pepper and Gaïac Wood. An irresistible scent thanks to the perfect fusion of floral and woody notes!
Daddy The Explorer: Prefer the Eau de Toilette Hoggar imagined by Marie-Aude Couture-Bluche which combines the Essence of Lavender and Nutmeg as well as the Resinoid of Tonka Bean. The ideal perfume to escape!
Daddy Cuddly: Ambre Noire designed by perfumer Christophe Raynaud is spicier with Cardamom Essence, amber with Tonka Bean Absolute and woody with Patchouli Essence. One of the warmest scents!
All these Eau de Toilette are also accompanied by a Body and Hair Shower Gel to prolong the pleasure.