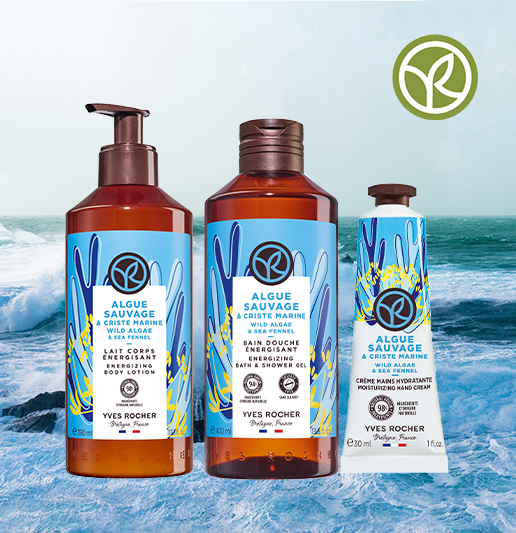 Bain de Nature
More nature, more pleasure. More than 95% natural ingredients in a collection of hygiene products that immerse you in nature every day. Our range is as gentle on nature as it is on your skin. All our formulas are sulfate-free* and silicone-free.
Let's shed light on our generous foaming shower gels that won't dry out your skin, thanks to their sulfate-free* cleansing base. In a 400ml size and with a 98% biodegradable, colorant-free, and vegan formula, they gently cleanse and delicately perfume the skin.
The nature explosion continues with the hydration step: If you're a fan of creamy textures, you'll love our Body Lotions with a 98% natural origin formula, without parabens, and vegan. Their formula doesn't stick, leaves no greasy residue, and hydrates the entire body.
An essential: our silicone-free and colorant-free hand cream for hydrated and delicately perfumed skin. Slip it into your handbag!"