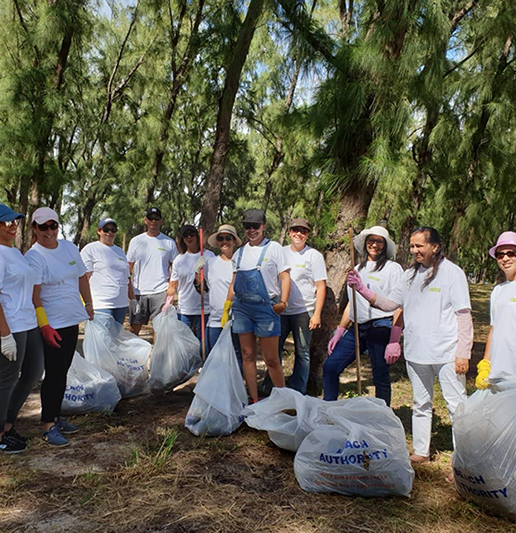 Protecting the environment is a strong commitment anchored in our values.
In order to raise awareness and to actively participate in the protection of our planet, our teams participated in a Beach Clean-Up on the beach of Pointe aux Piments.
Nearly 40 volunteers contributed to this event prepared in collaboration with the Beach Authority and as part of Earth Day. Cigarettes, plastic bottles, cans ….the outcome was alarming!
The result: more than 200kg of waste collected in half a day.